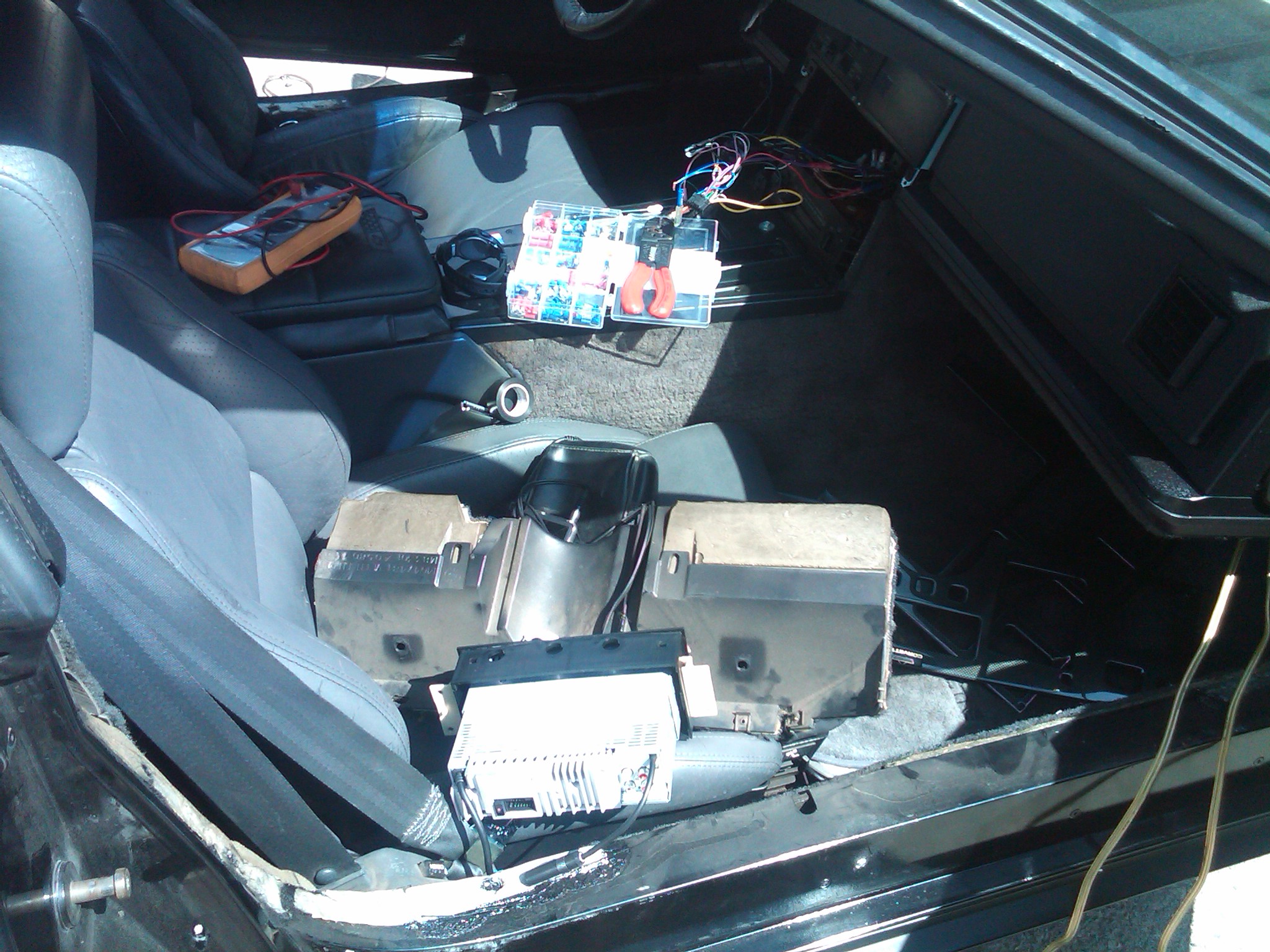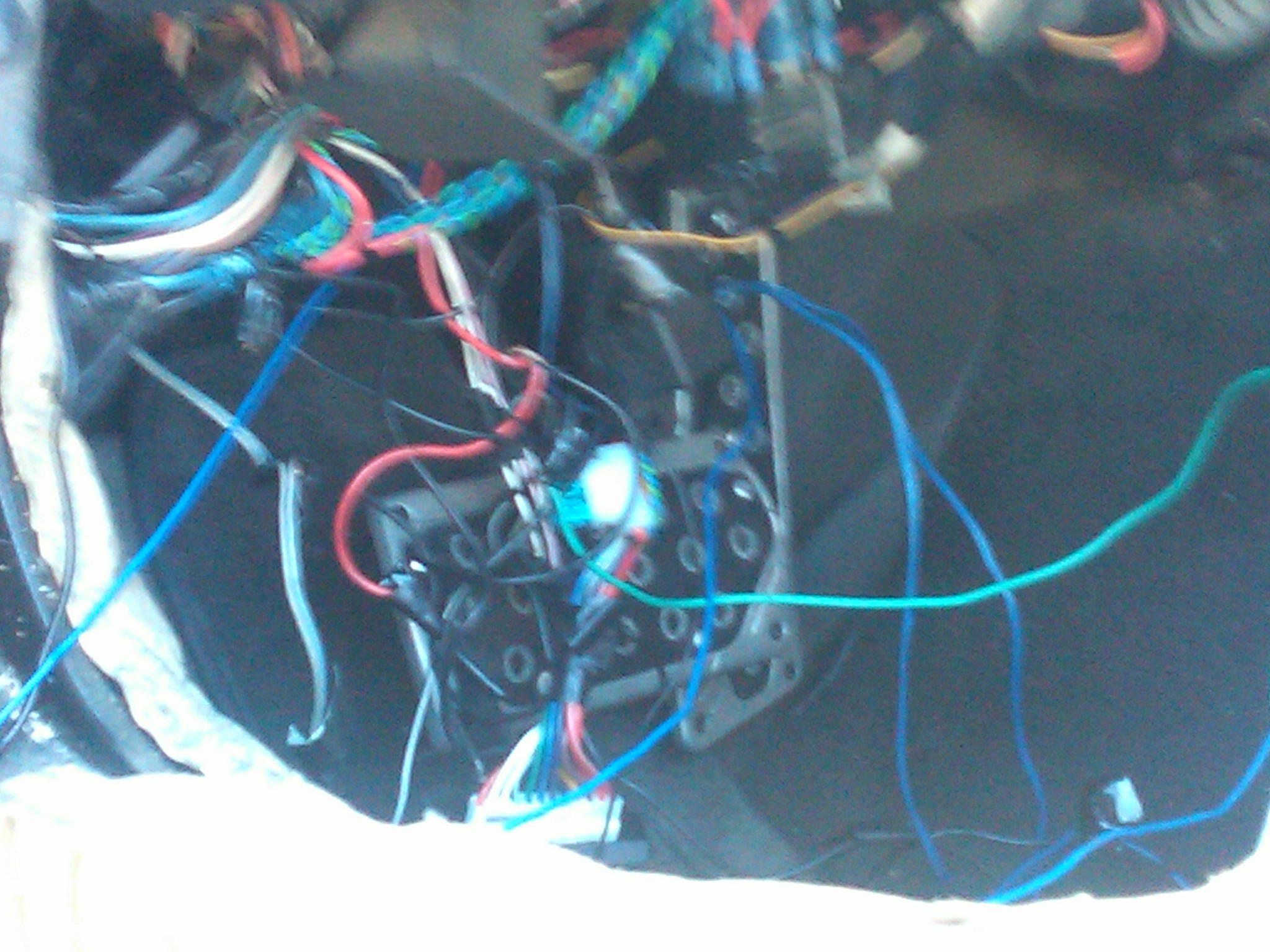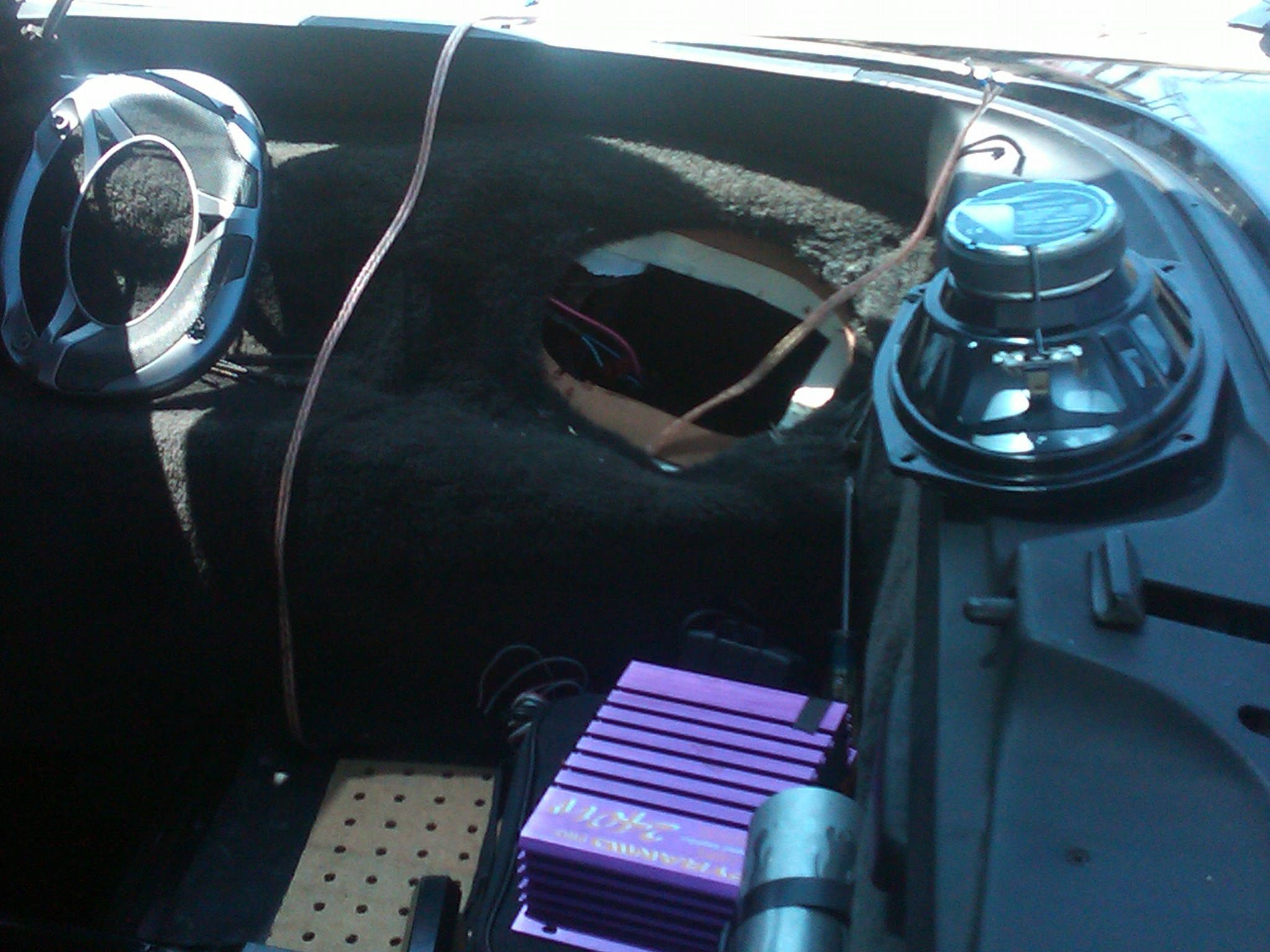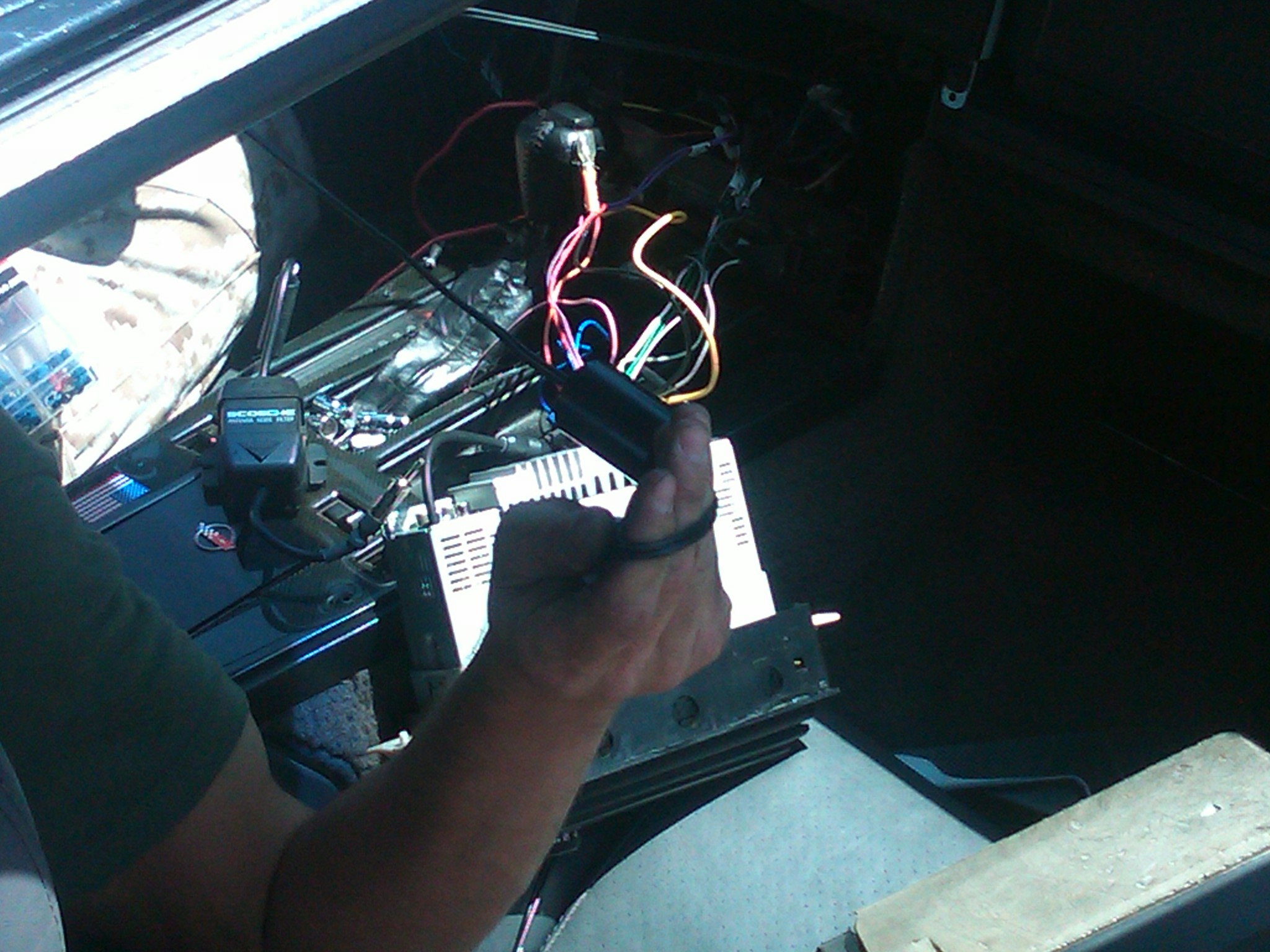 This submission comes from a co-worker of mine. He bought the car recently for a screaming-good deal. What was the catch? Someone committed suicide in it! I wish I was joking. There was some dried blood under the seats when he was gutting this trailer park style car stereo wiring out of it!
Back to the point; it was a jumble of tangles, twisted wire, duct tape, and ground loop isolators. There were 4 isolators! Usually, the fact you need one at all should tip you off that you did something wrong!
To the previous owner: We are sorry you have passed; and, Your Trailer Park Is Showing!