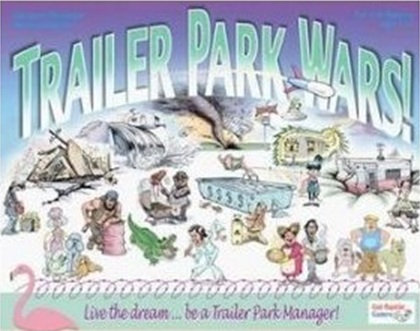 A good friend of mine alerted me to this game called "Trailer Park Wars". I just placed an order, so I will update if it's any good! The description on amazon is as follows:
You have finally landed the job of your dreams, Trailer Park Manager. To be the best darn trailer park manager in town you must place quality tenants in your trailers, create a fun and friendly atmosphere by adding some sweet amenities, and go about destroying the other trailer parks in town, no matter what it takes.
Completely unsolicited plug: http://www.amazon.com/Gut-Bustin-Games-5510718-Trailer/dp/B001CWMVC0
Amazon: Your Trailer Park Is Showing!